If it's your first time sending your bike or frame in the post with a courier, it can be quite daunting and a nerve wracking experience.
All sorts of questions go through your mind, will it arrive? have I packed it correctly? should I take out extra insurance on the shipping? all these thoughts are pretty normal.
We send quite a few frames back to their owners and understand for the majority of customers it's a rare experience and how to correctly pack your frame isn't as obvious as you might think.
Some of the frames that have been sent to us have arrived in all kinds of weird and wonderful packages, from boxes filled completely with Styrofoam chips, frames wrapped in pipe lagging, contents of paper shredders, sleeping bags and even zip up hoodies!
The first thing to do is make sure your bike is stripped down of all components as fully as possible and that it's clean – there's nothing worse than opening the box to find a muddy or oily mess! we'll only have to clean it and pass on the cost, send it as you would expect to receive it.
The next thing to consider is the box in which it will be sent, make sure it's big enough to fit the frame in with some space around the main contact points of your frame. Check your couriers dimensions as you can sometimes save a lot of money on shipping just by shaving off a few centimetres in height, dimension and width. If your struggling to find a suitable box, most bike shops can provide a frame only box, you can even buy them online if needed, or cut any box to the size you need.
Once you've found a box, the next step is to pack the frame. The places your frame is most likely to get damaged or knocked is the main contact points such as the head tube, bottom bracket, the rear dropouts and top of the seat tube, so these are the main parts of your frame that should be protected more than anything.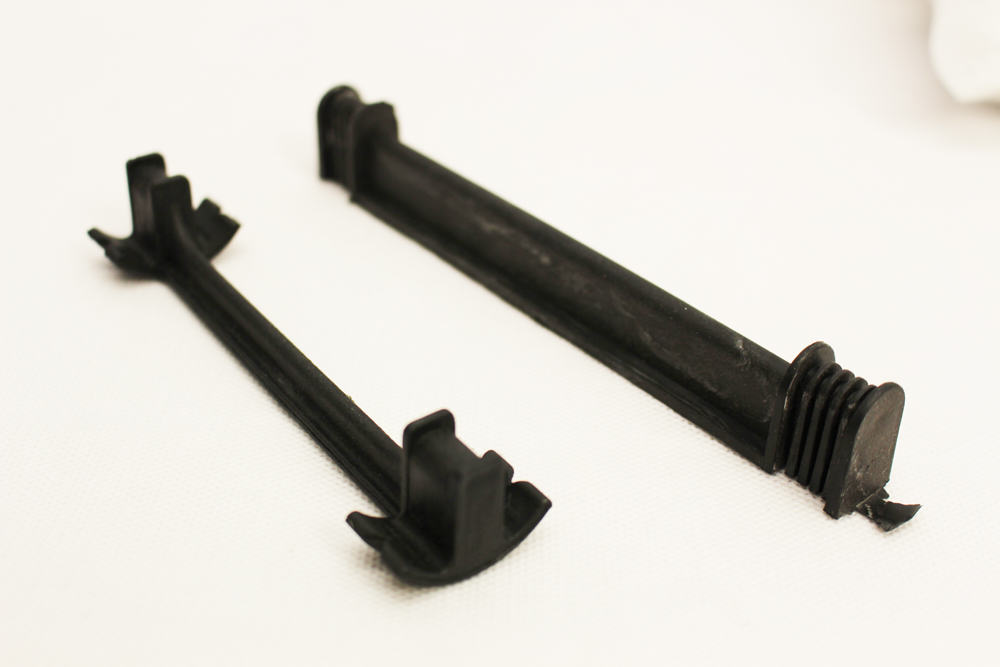 We also try and use a dropout spacer if possible when shipping, these are a piece of plastic that come with a new frame and fit into the rear dropouts or front fork dropouts to add stiffness and help with any impact from sideways forces in transport, you can always ask to see if your LBS has some spare.  Other options include using a 10 mm threaded rod with appropriate fittings, an old hub or even rolled up cardboard cut to size.
The last part of packing your frame is putting it in the box, dont just drop it in! Put something into the bottom on which the frame can rest such as bubble wrap or crumpled paper. Carefully place the frame in and gradually start packing the box with supportive padding around so that it doesn't rattle around inside the box. Once your happy there is no movement make sure the top part is covered, close the box and tape it up – our top tip is to use brown parcel tape and make sure it goes right around the box like a strap, there is less chance of the box opening in transit. That's it, it's ready for  it's trip to us.
Shipping can then be arranged with your preferred courier, any additional insurance added and transit time.
When it's on its way, let us know your tracking number and we'll keep an eye out for its arrival.
Once we receive your frame we'll check the box for any damage, then inspect the frame and send you a confirmation of it's safe arrival.
Always send it with a reputable courier with tracking and a signature required on delivery if possible. Shipping both to and from us is at your own risk, and although it's very rare should it go missing or become damaged, we can't be held responsible.